Splatlands Travel Guide Press Kit
App Icon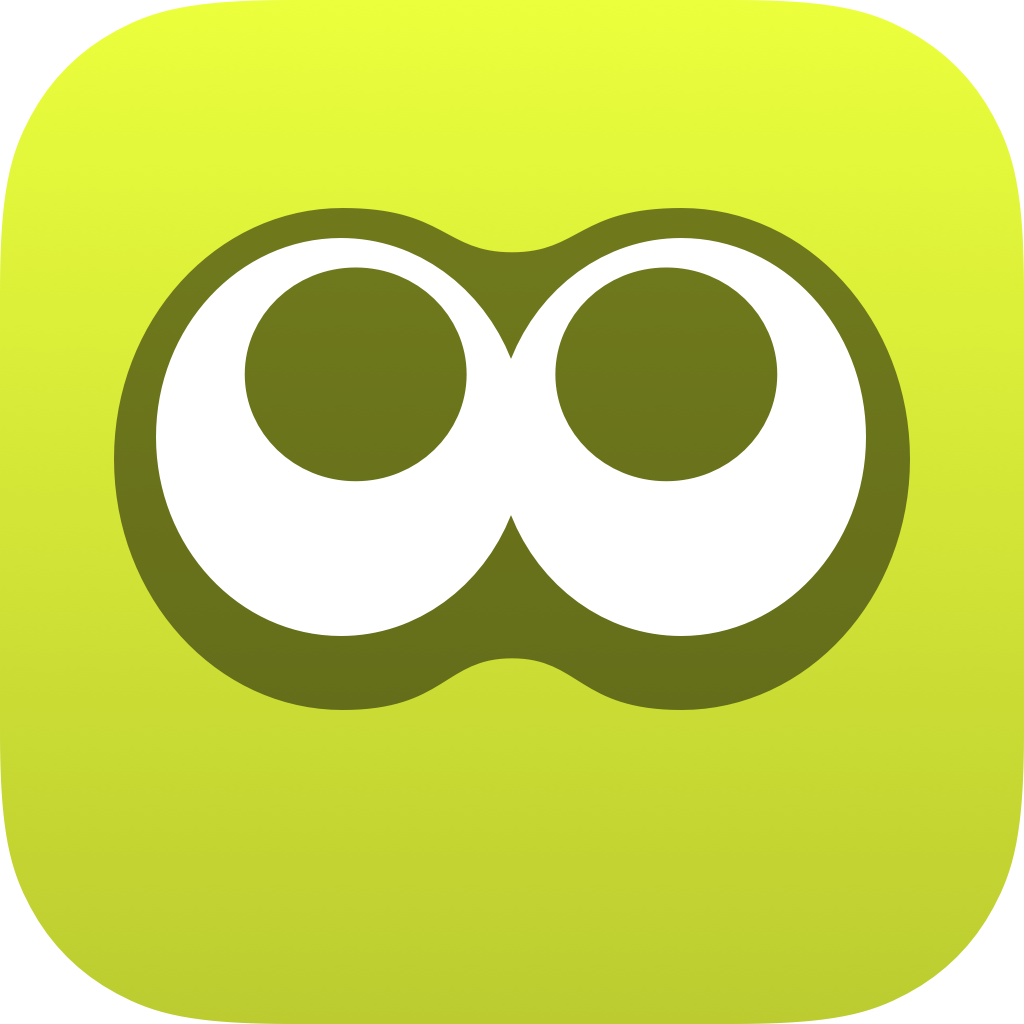 App Metadata
Screenshots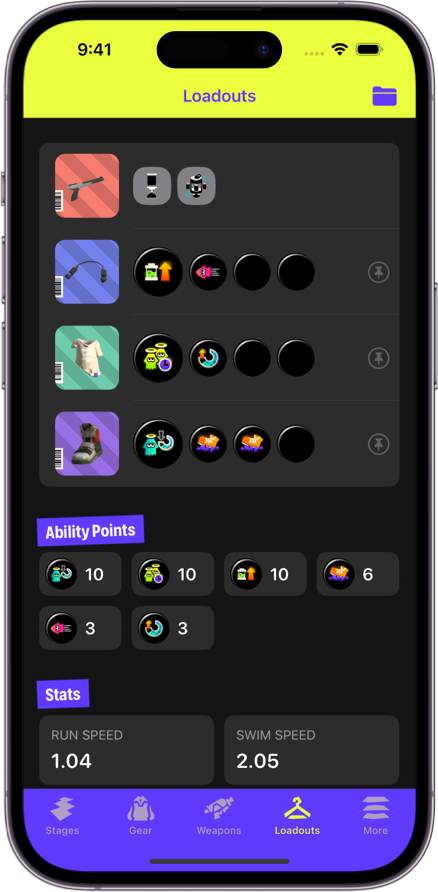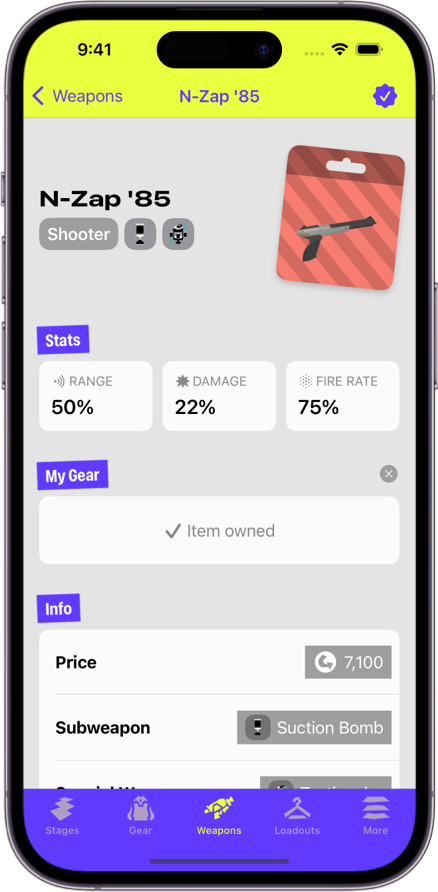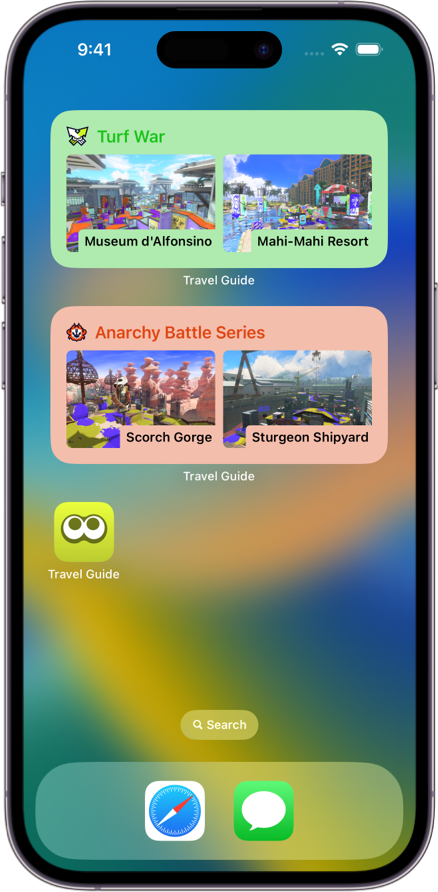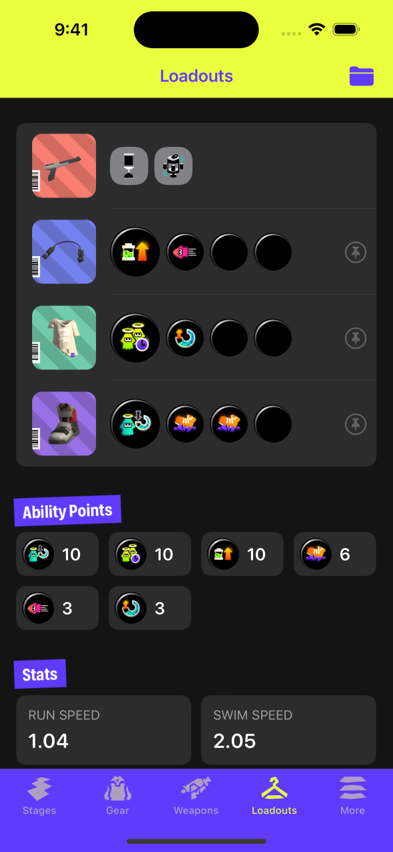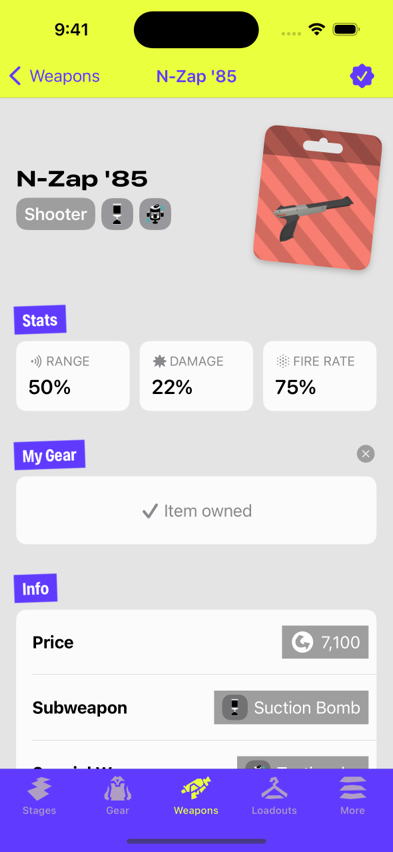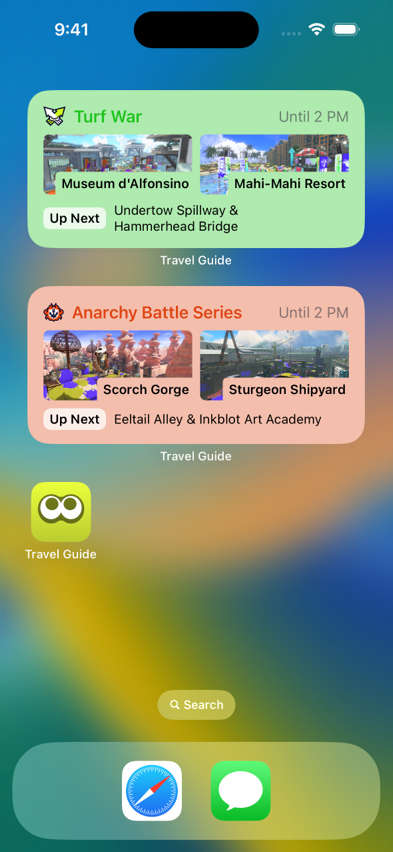 App Description
Splatlands Travel Guide is the ultimate companion app for Splatoon 3. It provides you with all the information you need while playing the game, and shows you in-depth stats on your battle loadouts.
The app is very easy and fast to use, with no ads, no locked features, and no subscriptions. It is made by the same developer as ACNH Travel Guide, the companion app for Animal Crossing New Horizons.
Splatlands Travel Guide also shows you the current stages for Turf War, Anarchy Battles, and Salmon Run. It even supports Home Screen widgets and Lock Screen widgets so you can easily check the stages without even opening the app.
Detailed information on all headgear, clothing, shoes, weapons, badges, stickers, locker decoration, and stickers that are in the game
Browse everything that the game has to offer, and see how to unlock your favorite items
Keep track of everything you've already unlocked
Combine weapons and gear into loadouts, and compare them with in-depth stats that are normally hidden by the game
Quickly change the abilities of your gear and see what the effects are
The app supports showing item names in English, German, Spanish, Italian, French, Dutch, Chinese, Japanese, Korean, and Russian.
Splatlands Travel Guide is a fully native app, that feels right at home on iOS.
All your progress is automatically synced and backed up with iCloud
Support for Dark Mode
Customizable theme and app icon
Support for widgets on your Home Screen and your Lock Screen
All data is available offline, so you can use the app even while you're on the go
This app was built with love by a Splatoon player just like you. It has no ads, no locked features, no privacy-invading data collection, and no subscriptions. Pay once and use the full app forever, without any limitations.
This is a third-party app and not affiliated with Nintendo Co. Ltd.